 Sam and Sofia
television
A new roundabout is installed in the school playground and all the kids are dying to use it, turning the playground into a post-apocalyptic wasteland.
1 Reviews | 22 pages | 1 week ago | Draft 2
Summary
Here is an episode I wrote for a show I'm working on. The show follows Sam and Sofia, two friends who have a crush on each other but don't know it. The main theme of the show is self acceptance, and will touch on deeper subjects like sexuality and mental illness in a way that is approachable and easy to understand for children, while also staying entertaining for adults.
Industry Reviews
Peer Reviews
I like how this imagination land is filled with the kids,
I think it might be even funnier if you have us spend more
time with the kids before they go to imagination land.
Are they quiet, loud reserved, etc. Maybe there's a really
quiet kid in the class who becomes incredibly loud and
chaotic in the imagination world. Spend more time
establishing the world before you subvert it.

Like the goofy energy of your script. Reminded me of R...
Recommended for You 80 years after the Calamity, the event that nearly wiped out humanity; a chance encounter at a high-school assembly between one of the worlds leading scientists and a group of genetically mutated teenagers culminates in an unlikely dynamic being formed. An animated adult comedy set in a medieval fantasy land, following a low-class male prostitute as his hijinks land him betrothed to the king! Chaos ensues.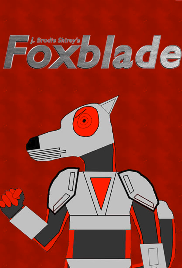 Roxanne Redtail discovers an evil plot to destroy the Earth and becomes the powerful hero Foxblade to prevent it.