 Malled to Death
television
Minimum wage employees at a failing mall try to keep up with a crazy manager, power hungry security guard, and all the strange customers in-between.

Winner
Draft #1
1 Reviews | 35 pages | 4 months ago | Draft 4
Summary
After Amanda is caught in a lawsuit, she secretly plans a string of pranks under the nose of newly installed security cameras.
Industry Reviews
MALLED TO DEATH was a fun read with great humor and dialogue, and interesting and unique characters though some had elements that were a little derivative.

What needs thinking about is the setup and precinct. Is this primarily about The Frozen Pebble and Amanda trying to keep her shop alive or about the mall and Myrtle trying to control all the workers there? For me, using both does mean the concept feels a little confused and busy.

Furthe...
Peer Reviews
Recommended for You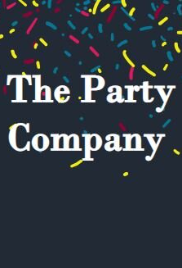 The Party Emporium, an underground sex trafficking and drug cartel that operates as a one-stop party company for Los Angeles's elites, goes to war with Caesar, a sociopathic drug lord with a god complex. Welcome to College Welcome to Tidal High, where drama and love is always happing. Follow along with Jacob, Samson, Holly and Ruby as they navigate their way through high school with their teacher Courtney Garcia.