Summary
During covid-19 a girl named Sam befriends a mysterious girl named Scarlet. Despite wearing a mask she doesn't know about covid-19 or any of the regulations and is unusually overactive to people seeing her maskless. Scarlet cannot let go of an event that happened in her past, she wanted to be a model, yet it did not work out. but there is more to the story than she says. One day after the covid regulations Scarlet tells Sam her secret which forever changes Sam for the worse.
Industry Reviews
Peer Reviews
Recommended for You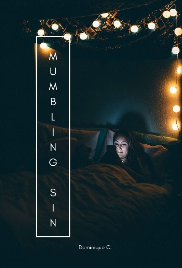 A young woman is getting ready to fall back into a dangerous cycle when her inner demons come out to "save the day". Two twentysomething's connect through Tinder for a night of casual sex, but end up helping each other overcome different losses. A Jewish man in Germany in the 1930s reminisces about the past as his settlement gets raided by Nazis