 Bending Spoons
feature
Bending Spoons is just mind over matter but you want to believe, you know you do.
2 Reviews | 106 pages | 2 years ago | Draft 1
Summary
A brave witty quirky fifteen-year old girl named Grace is fighting cancer and wants to learn how to bend spoons with her mind to see if she can cure herself with a power from within then go back to the hospital and teach the other children to do the same All while finding a suitable mate for her single mother just in case this cancer thing goes south. NOTE: This screenplay was purchased and produced with limited release 4-23-2018. The title was changed during filming to "Getting Grace" see IMDB for details. This is original 1st draft copy complete with typing errors and misspelling. It is what it is.
Industry Reviews
Peer Reviews
Not particularly my type of story but it was heartfelt (although at times felt cheesy, but it fit the narrative). The story felt well thought out and structured pretty well but there were some inconsistencies in flow and pacing.

I felt as if there was a typo on every page, but luckily the clever lines made up for the grammatical errors.

I don't want to get too deep into my personal feelings about this because it's not my cup of tea. But f...
First, I am biased about this story. We lost our oldest son to cancer when he was 15. My sister-in-law has been fighting it for years, and now my dad has been diagnosed at 67. Stories of this nature are personal to me. As such, I must say this is one of the better ones like A Walk to Remember (2002) and Sweet November (2001). I don't want to assume you want to hear about typos (which there were minor ones). I did notice when you introduced Bill,...
Recommended for You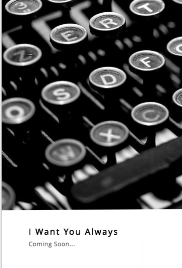 They say the first year of marriage is the hardest however a baby on the way and wedding preparations feels like child's play in comparison to what they face next. Small and abused, the odds was stacked against him, then he met James. Maya discovers her path to destiny---in search of her actual father---having been through the stormy lives of prostitution, armed robbery and drug trafficking in Southern Africa