 SVF: Reborn (First 15)
short
Slaying demons and kicking ass are his specialty.

Nominee
Draft #1
2 Reviews | 15 pages | 2 weeks ago | Draft 1
Summary
After demon-slaying anti-hero Shadow Vile Figure (aka SVF) has taken down and defeated several strange and unusual monsters, Mayor Griffon tasks him to protect his niece, Veronica, as she has become the number one target of the world's most feared enemy: Satan himself.

Rated R for frenetic sequences of strong bloody horror violence and gore throughout, pervasive language, sexual content and some drug references.
Industry Reviews
Peer Reviews
First let me say that this is technically a really well written screenplay. The main character SVP seems a really interesting and complex character. Not your typical superhero. Although the script I read seems taken out of a feature film, since it is cut at the end. I would really hope to see it some day on the screen.
Some things I noticed along the way:
1-The dialogue in general is a bit off. Especially on the first two pages, it is a on t...
I had fun with your first fifteen pages because you have a clear grasp of the style of film you're making, calling on a comic action vernacular that is reminiscent of films in the early 2000s. (Shoot 'em Up, Underworld, The Spirit)

I have outlined some technical errors below because I think it is important to separate feedback into chunks: Mechanics, Story. I hope in this way you can take and apply the feedback that resonates and ignore the o...
Recommended for You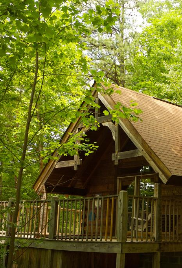 Welcome Liam To The True Haven Have you ever wanted to know what's out there? This will tell you.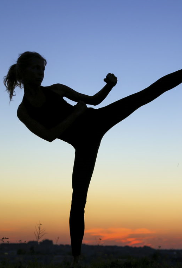 A women's self-defense instructor uses her wits and fists to take down a trio of serial rapists.