 Player of the Game
short
A high school basketball player plays the game of his life and remembers the events that got him there.

Nominee
Draft #1
2 Reviews | 15 pages | 1 month ago | Draft 1
Summary
Earl Diacci, a star basketball player, must play his heart out in order to come back and win the championship game. Throughout the game, Earl flashes back to the important points in his life that contributed to where he is now.
Industry Reviews
Peer Reviews
Here were my thoughts on your script:

1. Concept - Given it's a sports drama about a teen trying to win a game of basketball for his family, the concept isn't very strong, but there's plenty of room for good twists and storytelling.

2. Story - I liked the simplicity of the story and how it was told. It progressively got better and the ending was easily the best part and was satisfying to read.

3. Structure - I labeled this one as fair be...
I'm going to focus on format here as if this were a first 15 review. The biggest thing you're not doing is separating elements/characters within a scene or shot using sluglines. These tell the reader where the focus should be. For example, in a scene on the basketball court, you start with a wide shot of a team or perhaps the whole venue, but as the game happens, you separate each person or element as we see it.

Start with:

ESTABLISHING – T...
Recommended for You Problems don't always have to be dealt with alone. Ben, bullied kid with a depression disorder, faces life's challenges.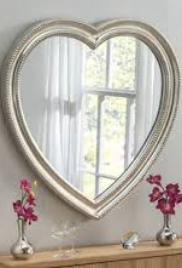 A girl nervously gets ready for a date and has to remember that it's what on the inside that counts.