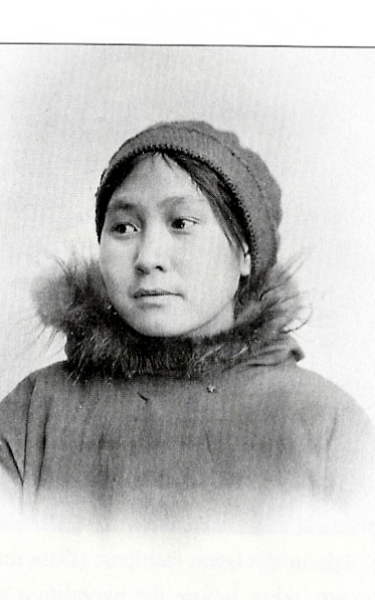 The Heroine of Wrangel Island
feature
Alaska, 1921. A cash strapped Inuit woman joins an Arctic expedition, comprised entirely of Western men, with the hope of paying for her child's medical care. Leaving her son behind, she's forced to battle the men, the elements, her inner demons, and a menacing Polar Bear.
0 Reviews | 97 pages | 2 months ago | Draft 1
Summary
The Heroine of Wrangel Island tells the true story of Ada Blackjack, an Inuit woman who's just left an abusive relationship and is struggling to make ends meet while caring for her sick child. Ada's fortunes seem to change when she's offered a one-year contract as a seamstress by a group of explorers setting sail for Wrangel Island, a barren piece of land that serves as a breeding ground for polar bears. Temporarily leaving her son in the care of a local Methodist Mission, Ada joins the group as the sole female member of the expedition with hope she'll be able to afford her son's medical care upon her return. Shortly after arriving on the island, the expedition team discovers they're no match for its harsh weather and scarce food. With their return vessel not scheduled for months, three of the men trek across ice-covered sea toward Serbia in search of aid, leaving Ada alone with Errol, a violent man distraught over his inability to conquer the island. As the weeks go by, Ada and Errol are terrorized by a menacing polar bear desperate for its next catch. Making matters worse, Errol succumbs to a bad case of scurvy, leaving Ada to battle the elements and the polar bear on her own...
Industry Reviews
Peer Reviews
Recommended for You A Scientist develops robotic high-tech technology for three everyday unsung Heroes; a Paraplegic, a Man born with no arms and no legs and a War Hero... who team up to combat the crimes of Steel Town. An amnesiac soldier fights to regain his memories from a tyrannical government. In a futuristic Africa, albino Ayo finds himself the target of multiple pursuers as the potential key to curing a deadly virus.