 Star Trek Legacy [Episode 1]
television
Space, the final frontier, has it depths explored by the USS Legacy and her crew.
0 Reviews | 48 pages | 8 months ago | Draft 4
Summary
Star Trek Legacy follows the adventures of the USS Legacy and her crew as they attempt to help Starfleet return to a time of exploration. However, the year 2399 is still rife with trouble from previous issues. Can Legacy help Starfleet to regain is Explorers title?
Industry Reviews
Peer Reviews
Recommended for You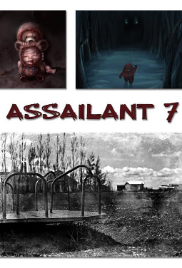 When twin girls are accused of murder, child psychologist Brent May joins a covert FBI Task Force comprised of Criminal Profilers and paranormally-gifted children to hunt down a violent kidnapper. A universally thoughtful story that explores modern racial and societal prejudices and what the world would look like if prejudice in all forms were erased overnight. An unlikely ragtag team of witches find themselves brought closer together as they gain custody of the child of one of the kingdom's most powerful and fearsome leaders.