 Ulterior Motive
feature
When there are the 3 little pigs, there will always be a big bad wolf
0 Reviews | 293 pages | 6 months ago | Draft 1
Summary
A tale of deception converge on 6 strangers. They are
specialized in a certain job. Such as, the muscles, the
brains and the insane. They do not know one another but they
know what they should be doing. They are then called to pull
off a never go wrong heist together. But before they could
put their hands on the diamonds and those stones, they were
ambushed by 2 parties, the cops and the Russians. Thus
leading to a crazy conclusion, one of their teammates might
be a mole or maybe everyone is not who they say he is.
Industry Reviews
Peer Reviews
Recommended for You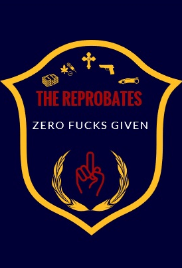 After a series of self-proclaimed visions, an ambitious DEA agent conscripts a group of felons to bring down a cartel of aspiring rappers. Vet fresh out of jail takes to Puerto Rico with some old friends to right some wrongs and get rich in the process An ordinary guy suddenly wakes up to a briefcase in his kitchen.