 Cabal
television
An FBI Agent with mysterious capabilities is plagued by unanswered questions of his past while chasing the trail of ominous dark figures that can't seem to leave him alone.

Nominee
Draft #3
2 Reviews | 43 pages | 7 months ago | Draft 3
Summary
Mr. Robot Meets the X - files.
Industry Reviews
Peer Reviews
I will be addressing format and not story. My apologies to the writer and to the writer of Angels Can Die. Please also see my review for that script as it contains almost all of the same format issues as this one. Format errors create confusion for the reader and that confusion tends to be cumulative. Thus, when a professional reader gets bogged down in format errors early on, he/she stops reading.

Everything I mention here should be consider...
The start of your story did a great job at grabbing my attention. Starting with a chase to save a kidnapped child immediately had me interested. Especially at the end when the supernatural started to pop up. That helped me to immediately know what kind of story I was about to experience.

I also really liked this world that you've built and the mystery that you established early on. I really wanted to know more about those shadow creatures tha...
Recommended for You After death, a woman learns that life was for living and begins a journey to rescue her soul. A father and daughter battle the living dead in a post-apocalyptic wasteland.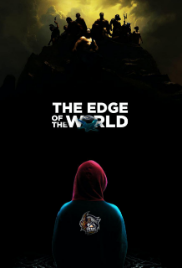 Flat Earth. Gods rule over people. However, in the course of development, society has become high-tech, similar to ours: mobile phones, cars, urban ghettos. Technology is increasingly replacing the gods. Conflict is brewing.