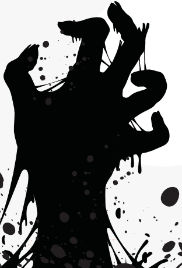 Vector
short
Two women do what is necessary to survive a pandemic.

Winner
Draft #1
2 Reviews | 23 pages | 1 month ago | Draft 1
Summary
This is intended to be a stand-alone episode for a half hour anthology tv series a la Twilight Zone. Just as that program presented its own twists on well-worn genres and tropes, this is me imagining how such a show might handle a "zombie" story.
Of course this mines familiar territory, just as almost every single TZ episode did. I already know that you've seen other zombie stuff.
Industry Reviews
Peer Reviews
Here were my thoughts on your script:

Concept: I like how you had two women from different backgrounds trying to survive together. I do wish a timeline had been established early on in the script.

Story: It reminded me of the Walking Dead series. I could definitely see this as its own feature film. It would be nice to strengthen the bond (if any) these women have created with each other.

Structure: The script is very readable. I'm not...
SYNOPSIS:
This is The Walking Dead basically. Two women escape a horde of zombies (infected people) burning them with diesel. After that, they find a young man bitten and hopeless, and abandon him because they can't chop off his hand without killing him as they don't have any surgical equipment. Perhaps it was worth a try, because he turns zombie seconds after the women leave.

Then they find a 13 year old girl, who one of the women suspects...
Recommended for You A couple spends a night in a film theater. But as the night deepens, things become nightmarish and surreal. Young man trapped in a stalled elevator calls in the tower's maintenance man for assistance. Upon his arrival things get a sinister turn. With a limited menu two men must make a very difficult decision.