 The Beauty of the Defeated
short
An obese security guard who dreams of becoming a cop has a life changing altercation with an overweight gangster wannabe teenager.
0 Reviews | 17 pages | 3 months ago | Draft 1
Summary
Hi screenwriters!

I would love to get your feedback! Been working on this baby for far too long...
Here are some questions!

1) Is it clear why the protagonists goal is important to him?
2) It is clear what the consequences are if he fails?
3) Do these consequences feel deeply important to him?
4) Do you believe his motivation throughout the story?
5) Does the Dialogue and action feel authentic or forced?
6) Does this feel like a story worth telling?
7) Any general notes?

I can't thank this community enough... seriously. The feedback on here is vital to everyone!

Thanks!
Industry Reviews
Peer Reviews
Recommended for You A couple caring for their terminally ill son must face reality.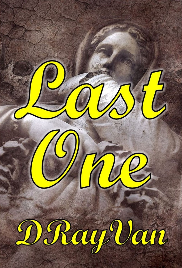 Determined maid thwarts the plans of her grieving mistress to kill young men, sending their spirits to her beloved daughter who died four years ago. Passionate graduate who is looking for a job but gave up after a job interview