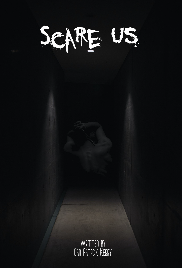 SCARE US
feature
When a group of freelance performers is hired to play horror characters at a Halloween party, the night turns deadly when they find themselves in a life or death game with the very people they were hired to scare.

Nominee
Draft #2
8 Reviews | 117 pages | 1 year ago | Draft 2
Summary
Nestled securely in the Malibu hills, a renowned psychologist/heir to a massive fortune has found the cure for fear; though side-effects may include death to the innocent.

Caleb is a young and passionate artist with dreams of publishing his first comic book ... Too bad he can't make rent and is about to lose his apartment.

Grace is a talented actor and comic with dreams of landing her first big commercial audition … Too bad she can't stand up to her overbearing boss or turn down every shitty job she's offered.

When Caleb and Grace are each offered an incredibly lucrative one-night job, neither of them can turn it down. $400 for three hours of work, dressing like horror film characters to scare the hell out of a mansion full of rich socialites. What could possibly go wrong?

Caleb and Grace and a misfit group of performers head to the mansion for an evening of thrills and fun. But the facade is quickly smashed when, one-by-one, the guests start trying to murder them, and the party is revealed to be a sadistic administration of immersion therapy for the rich and famous.

The performers must now fight for their lives, trapped in the grounds of the mansion and being hunted by an army of armed party-goers and private security guards.

As the night wears on, it becomes clear to Caleb and Grace that escape is impossible and surviving means killing or being killed. After getting the jump on one of the hosts, Caleb, now armed, takes the fight to the guests.

After taking out multiple guests and security guards, Caleb is overpowered and forced to flee by a heavily-armed party-goer in a bullet-spackled chase to the mansion's roof. Grace, meanwhile, is trapped in a deadly game of hide-&-seek after a power outage plunges the mansion into darkness. In a climactic merging of the two conflicts that results in the totally awesome yet extremely practical and cost-effective destruction of a skylight swimming pool, Caleb and Grace finally come face to face with the party's host and benefactor, Dr. Brandt.

Shot up, and beat down, can Caleb and Grace overcome their nemesis and achieve their freedom?
Industry Reviews
Peer Reviews
Recommended for You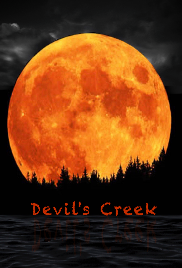 Two DEA agents chase a suspect into the forest and stumble upon an urban legend, now they must survive the night and expose the terrifying truth behind the urban legend.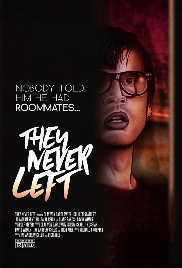 After being dumped by his girlfriend, a down-on-his-luck alcoholic moves into an unusually affordable NYC apartment only to find out that the previous tenant isn't quite ready to leave – despite dying three years ago. Two people wake up in a room and must take a series of pills that remove their senses one by one in order to save their loved ones.