Summary
To this day, we burn at the stake everything that we do not know and are afraid of.
Industry Reviews
Peer Reviews
Start: good, easy to follow up - clear idea of the role of the main character, her position in society.

Script structure: great to follow, plot twist with good ending. Make sure you stick with the script structure, sometimes it is a little too narrative. You should only write what we see/hear - not the characters thoughts. 'Our heroine' no need to put that. ' 'Surpassingly she is more calm' - > no need to say 'surprisingly'
pig stare like...
Recommended for You A young man lives alone in an empty house, currently stuck in the middle of an endless blizzard. A mysterious, yet accommodating stranger intrudes on his solitude to escape the storm, soon making his intentions known. A traumatised former lawyer feels a constant terrifying presence and struggles to understand if it is real or a product of his own mind.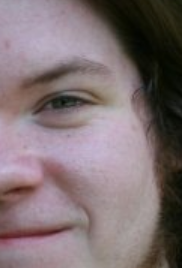 An unconventional dentist attends an even more unusual patient.