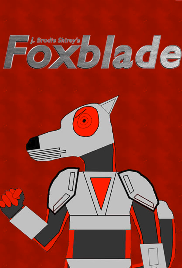 Foxblade Episode 1: Pilot
television
Roxanne Redtail discovers an evil plot to destroy the Earth and becomes the powerful hero Foxblade to prevent it.

Nominee
Draft #1
1 Reviews | 44 pages | 4 months ago | Draft 1
Summary
Roxanne Redtail is just your average 20-something intern at a vaguely-defined corporate entity, at least until she uncovers a secret about herself. It turns out that the company she works for is actually a front for an evil alien empire, and that she's the last survivor of a peaceful alien race that stood against them. Even more striking, her adoptive father figure Murphy is an alien as well, sent to guard both her and her people's most valued secret: a powerful armor built to battle the Veragons, one that can only be used by one person. Roxy. But before she can accept her destiny, an evil Veragon Monster attacks, fatally triggering Murphy's high blood pressure. As he lay dying in her arms, Murphy tells Roxy to "not die" and "kick ass" as the armored heroine, Foxblade. She readily accepts this task, using the wrist device he left her to transform into her alter-ego and defeat the villainous monster, and taking her first step in her path to being the star of a hit animated TV show.
Industry Reviews
Peer Reviews
I think the concept is a good and this would work well for an animation. It's fun, there's a lot of action and I like the use of anamorphic animals . I would say my favorite character was Murphy. I would take out the opening fight sequence between Roxy and Dave. I would prefer to see the story unravel leaving room for the surprise fight at the end. (Roxy says, "I should probably start this story at the beginning." I think you should too) The bigg...
Recommended for You An addicted, low life teen is left to suffer the consequences of his actions , all while suffering many other unfortunate events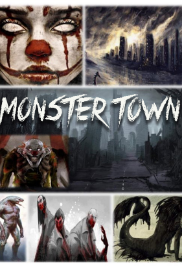 Sheriff Jack Warren and his deputies fight to maintain control in Monster Town – a city inhabited by the monsters from our worst nightmares! Kal, a solitary thief, stumbles to find her place in a city ruled by crime. When destiny hurtles her toward a powerful wizard, and a barbarian with a dangerous secret, three rapscallions must band together to navigate a silent coup set in motion by an ancient evil.