 The Tone of Silence
short
Two old friends attempt to reconnect after spending a long time apart. However, it may be that their friendship can never be the same.
1 Reviews | 8 pages | 6 months ago | Draft 1
Summary
Ryan spends an evening with her close friend Zoe for the first since she has returned home from living out of state. Ryan appears unable to connect with Zoe in the same way that she used to be able to, leading to their conversations turning awkward, even sour. After a long talk in the car, Zoe drops Ryan off at her house.
Industry Reviews
Peer Reviews
I read through the story first with a blind eye not paying attention to anything but what was on the page and it was difficult to understand at first. I feel that the opening scene needed more detail and scene heading and action so we can know where we are at and what's happening instead of just stating with dialogue.
There was a lack of description of the characters when we first meet them. I would like to know what they looked like and get a...
Recommended for You Wine, cheese, wedding invitations and a conversation that takes 85 years. Roslyn looks back on her life while talking to her Nurse, Lauren.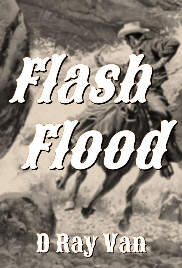 Flash flood wipes out a farmer, and he tries to get his money back from the rancher who sold him the land, claiming fraud. When the rancher refuses, he takes justice into his own hands.