 Christmas Time!
feature
Christmas celebration seldom comes with unexpected challenges. But through courage, Sean, Frances and others savor the bliss of the season.
0 Reviews | 59 pages | 10 months ago | Draft 1
Summary
Christmas Time! Is a collection of short stories that reflects the mood of the season-Christmas-as it affects the lives of people who have its worth appreciated. From children to young adults, it mirrors, in the form of stories, the ordeals people go through to observe the yuletide but the encouragement they get, the courage they summon, the inspiration and the motivation they receive leave footprints of happy endings-celebrating the season in delight.
"A Christmas to Remember" tells a story of a certain couple, Frances and Sean, whose over-the-years Christmas celebration routine was cut short by the inability of Ron, Sean's long-time friend, to pay back his debt as at the time stipulated at the time. His whereabouts weren't known, and this subsequently brought hopelessness to Sean (though he had some 'belief' that something would happen) until the eleventh-hour miracle…barely two hours before Christmas-the 25th day of December. His twin daughters witnessed it!
Chapter two shows the sudden end of a relationship that existed between Sandra and Grace when a Skater, disabled in physique, hit Sandra on their way coming home from a shopping mall, after the purchase of their favorite cloth- The Grant's Designer's Blouse. This was seven days to Christmas. Grace's sudden departure from Sandra's life paved way for James, the skater, whose life experienced a meaning…seven days to Christmas. It continued afterwards…
Chapter Three's "I Love Christmas" portrays the boy-in-a-man figure in Mr. Ted whose 'boy-child' manner was inspired by the statement his five-year-old son, Grant, made, 'I Love Christmas'. . The way Mr. Ted and his wife celebrated Christmas as their son had fun with his peers, was a scene to behold!
"Your Christmas View" is a play depicting how the long-held 'tradition' (yearly hosting of the event-twenty four hours before Christmas and whose venues were held at their various apartments) of meeting of Yates and friends not only ensured the proper view of Christmas to readers or listeners but enabled he and his wife, Michelle, to be in the 'business' of putting to proper perspective the view of Christmas in the life of their twelve –year-old daughter, Jasmine using what we recorded the last time the event was hosted- 'Your Christmas View Hosted by Yates'.
The feel of sensuality in the stories harmonizing with their "messaging" undertones, and the unveiling of the article: "Christmas: Recognizing its true worth" birth…Christmas Time!
Industry Reviews
Peer Reviews
Recommended for You A Vietnam veteran, frustrated and depressed over a broken marriage and dead-end life, opens an after hours club, only to discover greed, jealousy, and ultimately betrayal threaten to destroy it when he crosses paths with a notorious strip club impresario determined to cash in on his success.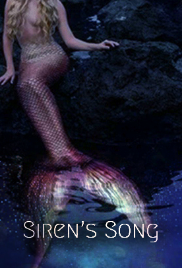 The catch of the day makes a man question if fairytales are real when the siren he caught reveals a secret of his past. A young woman, living in a totalitarian, all-female empire, decides to reject continuing her mother's ruling legacy and joins an underground rebellion aimed at taking down the regime once and for all.