 Benny's Bully
short
Ben, bullied kid with a depression disorder, faces life's challenges.
0 Reviews | 13 pages | 11 months ago | Draft 1
Summary
Benny and his friend, Aiden, go to a park and contemplate the events proceeding the script, particularly when Benny was bullied by an older girl named Tanya. Then they go to Benny's house and make cookies with Benny's mother, Charlotte.

A bit after these things happen, Tanya, the older girl who bullied Ben, confronts Aidan at the park. Aiden ends up lashing out at her, telling her that no one likes her because she is a bully.

That night, Benny tells his mother that he's scared, and she reminds him to take "his pills" (antidepressants), which he fakes taking.

Nearing the climax of the film, Tanya confronts Benny, physically hurting him. Charlotte finds out that Benny hasn't been taking his pills and freaks out. The final scene is her and Benny driving away from the town they were in before. Benny calls Aiden to tell him what happened and what a good friend he was.
Industry Reviews
Peer Reviews
Recommended for You Two strangers get more than they bargained for when a man gives an unknown woman a ride. A young police detective has another personality who has taken the form of his murdered twin. But what happens when this other personality wants to find his murderer?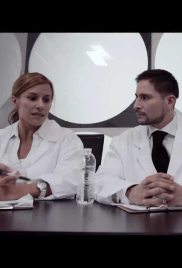 Enigma follows the story of a man named Derek who has announced to a panel of scientists that he, in fact, knows everything, but that he only has 13 months to live.