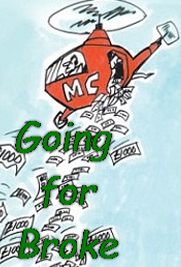 Going For Broke
feature
Two zany songwriters join a tipsy Englishman, his daughter, and a goofy helicopter pilot, rob some con men, run into trouble, and wind up in a horse-drawn wagon chase through Mexico.
1 Reviews | 89 pages | 6 months ago | Draft 2
Summary
This is an absurd, slapstick comedy farce, in the vein of "Caddy Shack", "The Three Stooges", "The Pink Panther", "National Lampoon", and "The Hangover". Most of the humor features outrageous situations and stunts which suspend both belief and in some cases, the laws of gravity. WARNING: The comedy can be both raunchy and sexist at times, so if the reader is looking for a politically-correct, serious character study, this script is NOT for them.
Industry Reviews
Peer Reviews
Hi,

So I noticed right from the beginning that you have a lot of description in the action column and you may want to break that up using transitions instead of the description because your characters are moving from one place to another quite frequently, I'll use this part as an example: "SCIENTIST
You have no respect for science.
He slams the door in their faces. A sign reveals, "Southern
California Libido Research Institute." - I would a...
Recommended for You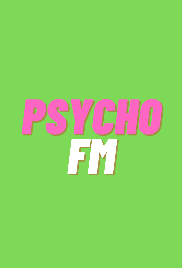 1969. Nixon, Woodstocks, Hippies, Psychedelics, Soviets and Hendrix. Oh, and the end of the world. Prepared to deal with war and economic collapse, the new President faces the one crisis he had not expected: the White House is haunted by the ghosts of ex-Presidents and only he can set them free by righting the historical wrongs they have committed. What would happen if the IRS number one agent turns into a modern day Robin Hood?