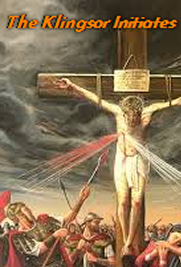 The Klingsor Initiates
feature
When a madman tries to overthrow the U.S. with the supernatural power of a Crucifixion relic, an athletic TV newsman uses his unusual talents to battle him, in action-packed confrontations and chases.
0 Reviews | 91 pages | 8 months ago | Draft 1
Summary
NOTE: THIS SCRIPT WAS OPTIONED TWICE, BY TWO DIFFERENT PRODUCERS

Two armed men assault a museum in Vienna. They steal an ancient spear from a glass display case.



Ex-NFL player Zack Peterson, now a tv newscaster in Baltimore, interviews a group of revolutionaries. Police attack. One revolutionary is killed, two rescued by unknown individuals, and two taken prisoner.



Peterson nearly dies in the attack. He and his love interest, Wendy Babcock, debate the advantageous of moving in together. Wendy is a career-minded newspaper reporter who balks at a long-term commitment.



Peterson and Greg Dobbins, his ambulance-chasing cameraman appear in court, along with Police Chief Gary Babcock, Wendy's older brother. A gun battle erupts. The two

prisoners/revolutionaries escape in the daring, bloody assault.



Peterson pursues the revolutionaries on a wild chase through the streets. He is captured and stashed in their private plane, which flies all of them out of Baltimore. The aircraft lands at an abandoned desert army complex. Peterson is discovered, but instead of being treated as an enemy, he is invited to document the struggles of a megalomaniac Arab ruler, calling himself "Klingsor", after a mythical villain of King Arthur's days.



Peterson learns the stolen spear was used at Christ's Crucifixion and has mystical powers, which Klingsor has managed to harness. He has kidnapped government officials and cabinet members, used the spear to brainwash, or "initiate" them as his followers. He plans mass assassinations, culminating on July 4th, with one of his initiates taking over as president. After a failed escape, Klingsor orders Peterson to undergo initiation, and the newsman uses out-of-body travel in an attempt to avoid it.




The plane transports Klingsor and followers back to Baltimore. Peterson accompanies him and is seemingly initiated. As the plane flies low over the Baltimore harbor, Peterson jumps out of the plane and into the river. The aircraft touches down at an abandoned factory, while Klingsor's henchmen pursue Peterson.

Just as he seems cornered, Peterson purposely gets himself arrested by the Baltimore police and is carried away to safety.



Leonard Silver, Peterson's news director, gets Peterson released. Cameraman Dobbins unexpectedly shows up, and Silver and two policemen force both him and Peterson into a police van. Silver reveals he too is an initiate and will act as a human bomb to blow up the President in a ceremony at nearby Fort McHenry on that day, July Fourth.



Peterson and Dobbins escape from the policemen and locate Babcock at the Baltimore harbor, near Fort McHenry. The three men reach the fort, as Silver is about to make a presentation to the President. Peterson throws Silver into an empty guardhouse, and the bomb explodes, killing only Silver.



That afternoon, police and military assault Klingsor's men at the deserted factory. The aircraft is blown up, and all the occupants, including Klingsor, are presumed dead. The desert military complex is attacked the next morning by American soldiers, who destroy it and capture the remaining Klingsor followers.



Days later, Peterson delivers a newscast, using the factory as a remote location. When the crew leaves, Klingsor emerges, having lived in a hand-dug bunker since the assault. Klingsor seeks vengeance against Peterson. Police come onto the scene, and he is forced to flee. A furious pursuit and battle follow.



After a hair-rising chase, involving a stolen police car and a runaway trolley car, the climax occurs in a meat processing plant. Peterson and Klingsor square off. Peterson gains possession of the ancient spear, hurls it at Klingsor, and kills the Arab madman in prophetic fashion. Wendy and Gary arrive on the scene, and Wendy promises Peterson she will be around for the long haul.



Final scene reveals Peterson in his apartment, having set up a shrine in a closet. Entranced by the power of the spear.
Industry Reviews
Peer Reviews
Recommended for You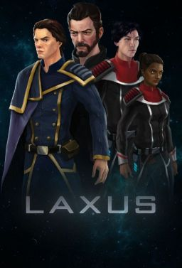 Laxus is a nation in turmoil when political conspiracies with chaotic repercussions take hold of the ever-fragile government. The consequences? All-out war. Two longtime friends , Will and Ben , are two very skilled survivalists and adventurists. Both decide to venture to the land of the midnight sun to put there survivalists skills to a real test. But it wont be their survivalists skills that will be put to the test.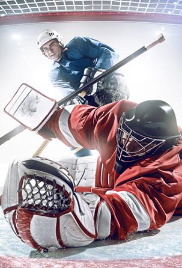 NY Storms hockey team was once a dynasty, but now bottom-rung franchise for decades. When the owner decides to hire untested manager, roster changes set up Storms for run at the legendary Wellington Cup.