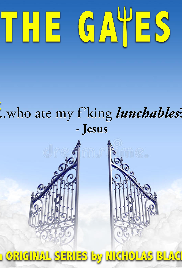 The Gates
television
At the Pearly Gates there's office where a staff managed by Jesus and Satan decide if we go to Heaven or to Hell, and everything was going along fine until Hitler got kicked out of hell!
0 Reviews | 29 pages | 1 year ago | Draft 1
Summary
Just to the left of the Pearly Gates, behind that obnoxious singing, gold statue, there's the intake office. That's where souls get sent to heaven, or down to hell.

Who decides? On one side of the office, Jesus, and his co-workers stand for good. On Hell's side of the office, Satan, Jeffrey Dahmer, Napoleon, and Alexander the Great (and terrible) do their bidding.

In this office comedy, (think Parks & Recreation meets the Office... in Heaven-ish), you see under the skirt of how a soul gets bounced around from Heaven to Hell, and back again.

In the Pilot, Jesus and Satan go back and forth, using every trick in the book, NOT to let Hitler back. Heaven doesn't want him, and the little bastard has recently been kicked out of Hell.

There's a place in eternity for everyone... well, almost.
Industry Reviews
Peer Reviews
Recommended for You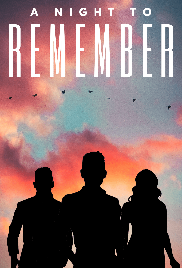 Follow Rosh and his friends during their high school homecoming, as they recount their events to find out when Rosh meets his crush. Follows the lives of 3 college roomates and 1 college football athlete as we watch them juggle football, girls, school and what life throws at them. Five young, starving, artist, roomies trying to 'make it' without killing each other in the process.