Summary
A teen shares a long, interesting drive with a father he just met on a summer visitation.
Industry Reviews
Peer Reviews
The concept of this script I really like because it's the kind of thing I like watching. This is partly because I can relate to these kinds of things, but also the characters are real and I sensed that realness when reading this script.
12 pages to me feels TOO short for this short (ironic), it's not until page 8 when things get spicy and by that time it has finished. Something that I had in the back of my mind was, what if whilst Michael is dri...
Recommended for You Kaitlynn Dawn Prescott is one week away from a wedding she had in her mind since she was 15. Every thing is set. All that's left is her fiancé and groomsmen to fly from California, and her step father from Puerto Rico. What could go wrong? It's Sunday, September 10, 2001. The film is located in a dystopic world over half a century ahead of contemporary times where water has become a highly regulated commodity.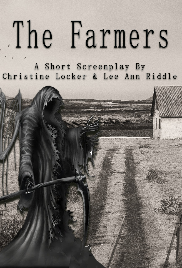 An elderly couple confront unresolved rivalry when they receive a visit from an estranged family member.