 Until Tomorrow
short
Roslyn looks back on her life while talking to her Nurse, Lauren.
2 Reviews | 4 pages | 11 months ago | Draft 1
Summary
While is her hospital room, Roslyn hears a knock at her door. Lauren enters and sits next to her. The two talk about Roslyn's past, though Roslyn believes she is discussing things that happened recently.
Industry Reviews
Peer Reviews
A sweet story. Well written. I would go over the dialogue. There are a few times where it gets too wordy. For example, when Lauren says: "My name is Lauren". She could just say, "I'm Lauren".

I think there are a couple of things you can do to make this stand out due to the fact that it plays like a lot of other scenes. First, what if Roslyn has dialogue where she thinks she's a nurse. Yes, the daughter is dressed like one but she could also me...
REVIEW:
This well-crafted script rings true for far too many families today. An elderly parent with some form of Dementia can't remember from day to day who has visited her or who they are, even though the visitor is her daughter. However, the daughter lovingly calls on her and gets her to reminisce about her dad, remember the distant past. I noticed, however, she makes no attempt to remind her of the recent past, to remember her daughter.

Al...
Recommended for You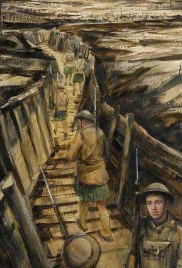 A story about the cruelty of military officials. A high school basketball player plays the game of his life and remembers the events that got him there. Manu and Krishna agrees for flatmate agreement without knowing other person's gender. Eventually, they found each other to be perfect housemates for each other.