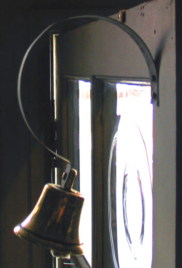 When The Bell Jangles
short
A woman running away from an abusive relationship holds a secret but so does the hotel she finds herself in.

Winner
Draft #2

Nominee
Draft #1
1 Reviews | 13 pages | 11 months ago | Draft 3
Summary
My story is an Alfred Hitchcock inspired thriller called 'When the bell jangles." It tells the story of a young woman named 'Jane' who is running away from an abusive relationship. This leads her to a secluded hotel for the night in which she discovers a dead body. In her desperate attempt to remain under the radar she covers it up on a series of actions which complicate her situation further.



The story tackles the subject of domestic abuse and how far an individual will go to escape it. Voyeuristic techniques seen in many of Hitchcock's films are used add to the suspense of the story and for the audience to question the characters motives.
Industry Reviews
Peer Reviews
Recommended for You A young woman wakes up to find her all of her doors and windows have mysteriously boarded and locked from the inside; leaving her trapped as a prisoner in her own home with, seemingly, no way out. A ghostly, demon like X-Men type story with the beginning starts in a foggy day. Then a girl has an X-men demon type experience. A teenager who has struggled with powerlessness his whole life receives an inheritance that changes everything