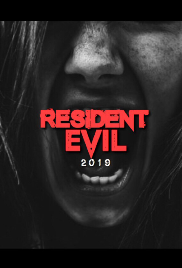 Resident Evil (2019)
feature
When the elite S.T.A.R.S. team crash lands outside the mysterious Spencer Estate, they may have just found what is responsible for the cannibalistic murders plaguing Raccoon City.
Summary
**Resident EVIL (2019) playlist:

https://www.youtube.com/playlist?list=PL2OqGz6lgRl47T7O_qGKAUabVs3o_vxIY

*****

The year is 1998, an evil is brewing on the outskirts of Raccoon City. In the center of it all is the infamous Spencer Estate. Jill Valentine, Chris Redfield, Barry Burton, Albert Wesker, and the rest of S.T.A.R.S. teams finest have been tasked with putting an end to the rising incidents. What should have been a straight forward search and rescue operation turns into a night of terror when the S.T.A.R.S. team members find themselves stranded without hope. The only salvation from the blood thirsty beasts that stalk them is the mysterious and eccentrically built Spencer Estate, who's owner is intent on keeping his secrets forever buried behind treacherous traps and the gnashing undead. Can they survive a house of such unruly EVIL?

Based on the most celebrated survival horror classic of all time, RESIDENT EVIL.
Industry Reviews
Peer Reviews
I AM SO SORRY TO INFORM THE WRITER THAT I COULD UNFORTUNATELY NOT OPEN THE PDF FILE OF THIS SCRIPT. THIS IS, THEREFORE, NOT A REVIEW. I HAD ALREADY CLAIMED IT BEFORE I FOUND OUT THAT I COULDN'T OPEN IT. THIS MAY BE EITHER BECAUSE THE SCRIPT WAS UPLOADED IN A FILE TYPE THAT IS NOT A PDF OR BECAUSE THERE IS SOME TECHNICAL PROBLEM ON MY SIDE. AGAIN, I AM VERY SORRY THAT THIS IS NOT ACTUALLY A REVIEW. THE LOGLINE AND SUMMARY I'VE ADDED TO THIS REVIEW...
Recommended for You A high stakes stock trader plummets into a world of drugs, women and the occult, ultimately landing him in a mental health facility against his will.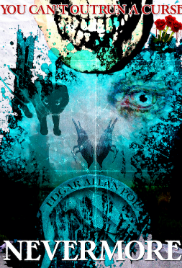 When scenarios from Edgar Allan Poe stories become terrifyingly real, a grad student's friends begin dying and she must outwit a madman to break the curse.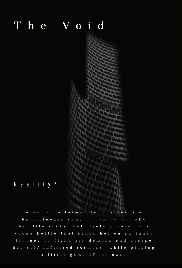 A self-proclaimed failure takes a hallucinogen drug to figure out why her life sucks, but meets a worm in a vodka bottle that sends her on an inner journey to fight her demons and escape her self inflicted torment, while playing a little game of its own.