 Top Shelf
feature
A socially-awkward hockey player is forced to relive the day of his championship game over and over again until he wins.
4 Reviews | 107 pages | 1 year ago | Draft 6
Summary
Price Dumont is a slightly nerdy and socially-awkward hockey player with little to no friends on the team, but has a crush on the most popular girl there. It's the day of the finals and everything goes wrong. From shitty service at lunch to spraining his ankle, he ends up benched and the team loses after all. But then he is caught in the time loop and must relive that same day over and over again until he wins the game, overcomes his social anxiety and, gets the girl.
Industry Reviews
Peer Reviews
Recommended for You Three 'greatest generation' women get the help of a local thug to dive into a life of crime preventing foreclosure of their private assisted living home which will, in turn, keep the other residents there from being evicted and homeless.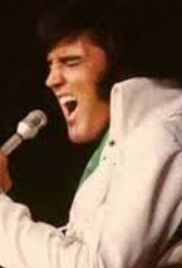 A now high school graduate wants to make something of himself in the world and it's going to take more than his small group of friends to get the support he needs. When a team of Terrorists invade an indoor water park it is up to four stoner lifeguards to save the day