 Modern Life
television
Jack Cooper is a depressed writer who finds himself constantly battling against the tide and struggling to cope with the daily annoyances of modern life.
0 Reviews | 30 pages | 1 year ago | Draft 1
Summary
Let's face it, modern life sucks. Not the sitcom I've created (that's bloody brilliant) but real modern life. It's soul destroying. From trains being late (how is that even possible?!) to mundane everyday questions people ask that no one wants the answer to, and the obsession with reality TV. It's all madness, and this sitcom delves into all those matters and acts as our beacon of hope in this crazy world we live.

The series focuses on the easily irritable aspiring screenwriter Jack Cooper, who finds himself at war with modern life and everything to do with it. Cooper is like us all. He wants to better himself, to be happy, and to avoid as many annoyances the world can bring him on a daily basis. This sitcom poses the question – what would I have done if there were no consequences? Jack lives his life this way. He doesn't care who he upsets or offends. If they've done something wrong, he tells them straight, much to the embarrassment of his loveable best friend, Melissa.

Melissa Carter is a sweet natured woman who likes to see the good in everyone. She doesn't like to make a fuss. It's how we all live our lives. No matter how annoying someone is, we will never say anything about it because it would be "too awkward" so we sit on a train with some guy's bike wedged against us the entire journey, for instance.

What is Modern Life? It's a show about a normal guy finally releasing the shackles and saying it as it is. If more people did this, the world would be a better place. It's also a story about struggle, love, friendship, dreams and aspirations. It's Modern Life, but unlike the real thing, this totally doesn't suck.
Industry Reviews
Peer Reviews
Recommended for You Follows the lives of 3 college roomates and 1 college football athlete as we watch them juggle football, girls, school and what life throws at them. An animated adult comedy set in a medieval fantasy land, following a low-class male prostitute as his hijinks land him betrothed to the king! Chaos ensues.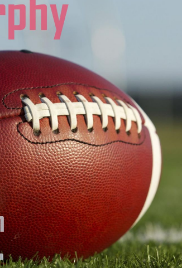 "A failing professional football team makes a super-fan housewife the head coach, as a short term publicity stunt. Things change when the team starts winning."