Summary
"'90s Girl" is a trans forward film in the vein of "the Hot Chick" and "Tangerine." The story is about Barthalamule Diaz a down-and-out, middle aged, overweight, metal-loving underdog. As a result of his lack of direction, Bart still lives at home with his parents. Barthalamule has accomplished little in life and it shows through his alcoholism and apathy. All that however is about to change.

Driving home drunk from a bar, Barthalamule gets into a car accident and sustains a head injury which lands him in a coma. When he awakens, months later, he believes that it's 1999, he's a senior in high school and his name is Donna Scampini (Barts former high school sweetheart). Now no one and nothing can convince "her" of the contrary.

Bart as Donna, is a new person with an entirely different outlook on life. Donna is friendly and bubbly, whilest clueless and ditsy. You're typical eighteen year old girl next door; living in a middle aged mans body that everyone else can see but her.

Donna quickly makes friends with a rag tag group of trans-women not unlike herself. The girl group takes to the city to party, where in a Cinderella style twist, Donna finds herself falling for her prince charming, a vagrant named Tennessee. The mismatched pair quickly become infatuated and fall deeply in love.

Despite their passionate affection, Donna has a pregnancy scare which finds the couple at odds, discovering that they want different things. Their relationship is put to the test as they attempt to navigate previously uncharted territory.
Industry Reviews
Peer Reviews
Recommended for You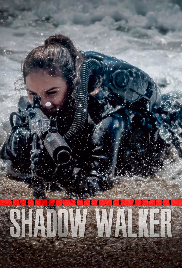 To stop a civil war, a stealth operative must infiltrate a cartel stronghold, posing as a surgeon, and terminate Venezuela's top crime boss, who's in need of immediate medical attention. Vet fresh out of jail takes to Puerto Rico with some old friends to right some wrongs and get rich in the process In a retelling of Peter Pan, an escaped serial killer is hunted by detective Smee and his partner James Hook.