 Earl Grey
short
A young man lives alone in an empty house, currently stuck in the middle of an endless blizzard. A mysterious, yet accommodating stranger intrudes on his solitude to escape the storm, soon making his intentions known.
0 Reviews | 6 pages | 1 year ago | Draft 2
Summary
READ THIS AFTER YOU'VE READ THE SCRIPT



-_-_-_-_-_-_-_-_-_-_-_-_-_-_-_-_-_-_-_-_-_



This short film is mainly a portfolio builder. I'm a college freshman (aka an amateur), just looking for general feedback. It's meant to be initially confusing, but open to interpretation. I myself have my own literal and metaphorical meaning to the story (though I don't wish to reveal them as of now).



This film will contain nods to other films such as Eraserhead and Under The Skin, in terms of tone, sound, and a few visuals.
Industry Reviews
Peer Reviews
Recommended for You Someone chases protagnist,but doesn't know why.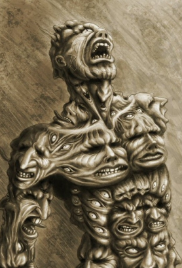 A crowd is looking in the cave and are visibly scared the audience does not know what is in the cave and what could've made the crowd so stirred up 3 students sit on a bench. But as the school shrink want to evaluate one of them secrets spill out that change everything.