Summary
Tatiana is a young talented and rich woman, but she is single. She works as a real estate agent but as a dark business on the side. This time she takes hold of Adrian a young bartender, popular with women. She keeps him prisoner in her secluded chalet in the wood. Making him see all kinds of torture. In the meantime, her best friend is going to be married. She has to look for her to make everything perfect for her.
Industry Reviews
Peer Reviews
Recommended for You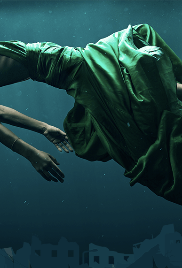 More than a motherhen Told from 4 perspectives, 4 people travel to appear on a reality show to address their symptoms from the "Nightlight" tablet, a drug that cures insomnia, only to discover a devastating truth about themselves and the scientific trials conducted on them, that will turn their world upside down. Santa finds himself between two worlds when he decides to find out the reason behind the age-long addiction of crime, plaguing him and his family.