 Insurance Ep 1: Guilt
television
A mother dies and the daughter has to deal with pressure of thinking it was her fault.

Winner
Draft #1
2 Reviews | 28 pages | 3 weeks ago | Draft 1
Summary
The irresponsible Eliza Harrington and her cousin Dan Tex tries to hide the death of Ina Harrington.
Industry Reviews
Overall, this was a fair first draft for a drama pilot episode. I would recommend working on making the story more original and giving your main characters more depth and making them more likable, especially Dan. Good luck!
Peer Reviews
It depends on what you're trying to achieve. Either the tone or focus of the show needs to be expanded. It feels like a light murder comedy as of now, with a few character moments forced in.
Not sure where you're going with the jewels? Will Mac follow that trail, or will he follow Dan and eliza's trail of neighborhood crime?
If this is serialized to a certain amount, what is the season going to look like? Eliza with the cops (good cliffhanger...
Recommended for You They're kids, but they were forced to grow up.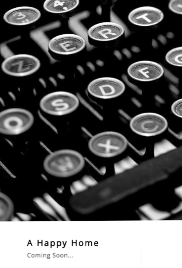 A lighthearted yet dark family drama about a widow whose sister(s) and best friend move in with her to help her raise her three daughters. A drama that follows the lives of teenagers in Three Rivers, Texas, the parents of said teenagers, and a race war that is boiling over to a dangerous outcome.