 Cowspiracy Ep 1
television
The birth of a baby cow produces hope for a struggling farmer but also an unforseen detrimental magic

Winner
Draft #2
3 Reviews | 51 pages | 1 year ago | Draft 2
Summary
William who is a farmer had to get rid of most of his cows because of an illness they contracted from eating grass. He is left with 4 cows that have trouble producing babies. He gets help from his son Tagger to birth a baby cow.
Industry Reviews
Writing is a skill that takes many years to learn and requires a lot of study and work. I would recommend that you read a few books on screenwriting. Story by Robert McKee is a great book that covers the basics of storytelling for the screen. There are also many (professional) scripts available online and reading these will greatly help develop a writer's skill. In terms of this story, the best approach is to to find a specific goal for the prota...
Peer Reviews
Overall, this was a fair first episode for Cowspiracy. As mentioned above, I would mainly focus on fleshing out your main characters more to make the story more engaging and revise the dialogue to remove any errors. Good luck!
I would very much like to read more from this writer, they have a natural style and have displayed that they have written before and have talent. I would still be interested to find out how the story progresses and how the story works around a cow and what its powers are. The writer has demonstrated a good level of skill and a natural flow.
Recommended for You A stranded time traveler is forced to become his younger self's imaginary friend to rebuild his broken time machine.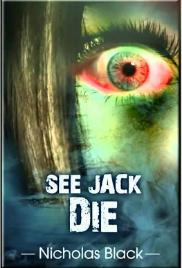 Jack awakens with no memory in a hospital, on the verge of mental breakdown. Now he must willingly die to walk among the dead as the monsters close in, to solve the mystery! A young female spy team help save the world from unworldly creatures.