 After Humans
feature
When three deformed bodies wash into an oil rig, a dissatisfied geologist battles her suppressive boss to launch a secret investigation into their puzzling origins.

Nominee
Draft #1
2 Reviews | 26 pages | 2 months ago | Draft 1
Summary
This is a rough first draft of the first act and a little then some. I'm not expecting a ton of feedback, but specifically, I'm wondering about the pacing of scenes, does the opening work (only visual), character depth/differentiation, and lastly, can you follow it/are you intrigued to keep reading? Some action lines are just telling right now, but I'm hoping to catch any glaring errors early before cranking out 90 pages. Of course, I'm open to anything else you see as far as suggestions and feedback.

Thanks.

P.S. If you really hate Scott, you'll love the ending.
Industry Reviews
Peer Reviews
Overall I think this is a good read for a short thriller. If you are considering revising, I'd advise you clarifying the location and scene descriptions and improving on your dialogue. I think the ending was good, leaving a suspense on the dead bodies. A part of me wondered if the dead bodies were coworkers of Jackie and Chuck's. The ending left me with more questions than answers, like was Scott involved? These are good because it leaves me exci...
All in all, I thought this was a pretty interesting read for a first act. I'm intrigued to see if this becomes a feature length or if it ends up just being a short film instead. Good luck!
Recommended for You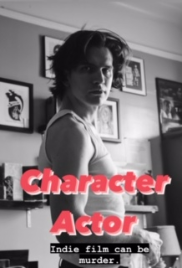 A washed-up B-movie actor becomes the prime suspect in a murder case when his indie filmmaker friend turns up dead. When Aditya comes to know that his family has been killed under a conspiracy he decides to seek revenge on the conspirators. In a retelling of Peter Pan, an escaped serial killer is hunted by detective Smee and his partner James Hook.