 Speaking To The Dead
feature
A young girl, devastated by her mother's murder, works with her spirit to bring her killer to justice, before anyone else dies.

Winner
Draft #2

Winner
Draft #1
2 Reviews | 92 pages | 2 months ago | Draft 2
Summary
Could be shot lo-budget, minimal cast and locations.
Industry Reviews
overall, a very solid suspense/horror script. I definitely think it's worth submitting to competitions
Overall, a very entertaining and thrilling read. The setup is very heartwarming, and you give the audience a reason to see Jeanie's story through to the end. I would definitely rework the angle you're taking with the massive twist at the end. The context and reasoning behind Danny's betrayal needs to be worth the shocking reveal. The climax is well written and very action packed, but it needs something more behind it.
Peer Reviews
Recommended for You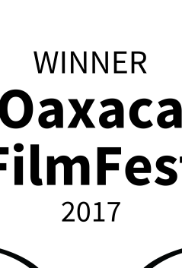 Under British-ruled Ireland, Irish Catholic servant Reanna O'Neil is forced to flee for her life when, in self-defense, she kills her attacker, a British noble. His son-in-law, hot on her heels and out for blood, will stop at nothing to "Make the Irish slattern pay!". When a backbiter street kid from Mumbai meets a sarcastic British man in a cafe, memories from his past resurface and he is forced to question his new lifestyle. MILA, a teenage hustler, has a major client: Jeffery Epstein. But when she decides she doesn't want to marry him, agents get sent to take Mila out. Suddenly Mila becomes a woman on the run, with Barron Trump and a number of foreign agents working to protect her and hunt her down at alternate turns.