 The Eternal Return
feature
A young man suffers from mental health issues while his mother refuses to get him help.
0 Reviews | 107 pages | 2 years ago | Draft 1
Summary
Things are seemingly looking up for seventeen year-old MICHAEL WINDSOR.
He earned a full scholarship to Harvard, he is the top student in his school, and he is
incredibly insightful in mathematics and philosophy. Lately, however, he has been
having a recurring nightmare of someone falling to their death in front of a subway
train. And also brooding in his mind is a philosophical crisis: What is truth? What is
purpose? What is reality? His mother JOANNE WINDSOR, is a burnt out psych
nurse. Despite her profession she has long been suspicious of psychiatry. His bratty
sister MALIA WINDSOR, is the complete opposite of him in terms of intellect. As a
consequence to this she has more fun with life and is more sociable with others.
Industry Reviews
Peer Reviews
Recommended for You In 1994, the Daughters of Mary orphanage and the Golden Hill retirement home in New York City each experienced a budget crisis and combined into one facility.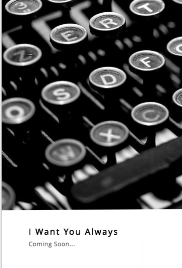 They say the first year of marriage is the hardest however a baby on the way and wedding preparations feels like child's play in comparison to what they face next. When you remove the veil around earth all we are is just ants in an aquarium. Very violent army ants and to the rest of the galaxy 'nonintervention' is no longer an option.