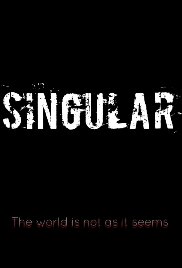 Singular - "Abs0lute Zer0"
television
A dream-chasing loner is forced to refocus when his colleague becomes prime suspect to a deadly cyber-virus attack. Veil Corp need a scapegoat and his obsession with clearing her name has put them both in its crosshairs.

Winner
Draft #2
2 Reviews | 49 pages | 1 year ago | Draft 2
Summary
A young man obsessed with making money to fund his goal of permanently uploading to an online world known as The Veil, is thrown off his game when a Cyber Virus attack at his workplace causes him to cross paths with his mysterious new neighbour. He is about to find out that everyone is harbouring dangerous secrets.
Industry Reviews
Peer Reviews
I love Sci-fi so this played right into my genre of choice to "watch".

It had a feel of "In Time" meets "Black Mirror" (I remember an episode where you earn credits through what you do and who you know - Love the series), meet Elysium.

On the first page already, I know who Zaff is, late, rushed. He's going to make life difficult for Liam. Not because he's a bad person, he's just really disorganized. This setup works great for later when Li...
Hi, SL Eastwood. Thanks for sharing your delightful script with us.
Here are my comments. Take them or leave them. However, I hope they're constructive.

DOES THE SCRIPT SET EACH SCENE?
Yes. Yet, you tell rather than show.
--For example: pg2: "…a surprisingly high-tech computer system." Describing this computer system—without going into infinite detail—and what makes it "surprisingly high-tech" would be showing.
--Also: pg4: "…strange gl...
Recommended for You Aphrodite and the Greek Gods of Olympus must stop Ares and his followers from tipping the scale from world peace to war while Aphrodite helps people from around the globe reach their goals in life so their achievements can create world peace. A young teen goes through a traumatic event and comes out... different. White hot, non-stop action ensues as a US Border Patrolman wages war against zombies with very eerie abilities.