 River Town
feature
IN ORDER TO SAVE HIS WIFE, THE FARMER IS FORCED TO FACE AN EVIL WITCH.
0 Reviews | 94 pages | 2 months ago | Draft 1
Summary
1875. A time of long depression. A small, poor mountain village, besides depression, also has
to fight the plague that attacks their animals and makes their lives harder.
Due to lack of work and lack of food, the wife of hardworking and honest farmer Thomas
Green, Anna is forced to go to a small town, RIVER TOWN, far away from her family to earn
some money and make their lives easier. Her husband is against it. But in the end he realizes
that there is no other solution.
Anna leaves with sadness in her heart, leaving behind a husband and a two-year-old son. And
with the promise that she will return as soon as winter passes.
Anna arrived and River town. A beautiful little town that enchants with its beauty. But
appearance can sometimes deceive. Anna, amazed by the beauty of the small town, has no
idea that she will give birth to a baby and be sacrificed by an evil witch.
Winter is over. Spring, summer and autumn. And a new winter has come. But Anna did not
return. In his despair, sorrow and pain, Thomas decides to go and look for his wife.
He embarked on a dangerous journey across the mountain. After a hard fight with mountain
wolves, he manages to escape. Exhausted and hungry, he decides to sleep in a small cabin,
where he meets a mysterious man named Hunter (a witch hunter).
Thomas continues his difficult journey and finally arrives in town. After a short encounter
with his wife, she disappears. Thomas decides to look for her. Wandering and searching
through the town, he realizes that it was not his wife at all, and that something strange is
happening there.
After he manages to escape and save his life, he goes for help to a neighboring town. Unaware
that in that town, the Sheriff works for a witch.
Hunter rescues Thomas on his way to River town, telling him that the witch will sacrifice his
wife and thus get in touch with the DEVIL. And so fulfill the long-awaited prophecy. But that
was not the real truth.
After Anna's death, Thomas discovers the real truth. The only way to stop the prophecy is to
do the most difficult task. To kill his newborn daughter.
Industry Reviews
Peer Reviews
Recommended for You When a homicidal monster with a taste for human flesh attacks a chain gang, a former prosecutor sentenced for murder must flee, chained to a gangster he once sent to prison.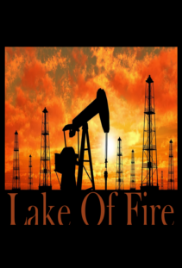 A disillusioned priest with a military past must protect civilization from an infectious strain of crude oil that threatens to transform the citizens of Lakewood Alaska, infiltrate the pipeline, and take over the planet.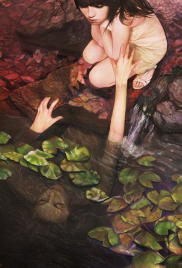 : The Nökken is a supernatural horror story about a young woman who travels to Sweden with her two friends for vacation and must convince her friends that the demon of local legend is real and discover how to destroy it if they are to survive.