 The Hunter
short
Some legends are too scary not to be true.

Nominee
Draft #1
4 Reviews | 10 pages | 3 weeks ago | Draft 1
Summary
Michael and his friends decide to go on a camping trip to a place where people don't dare to go because of the mythical legend known as "The Hunter." But little do Michael and his friends know that some legends are too horrifying not to be true.

Rated R for horror violence/terror.
Industry Reviews
Peer Reviews
Recommended for You One simple photograph can change a person's life, for better or worse. An ambitious university professor finds the things he's done to come so far so quickly come back to haunt him, quite literally.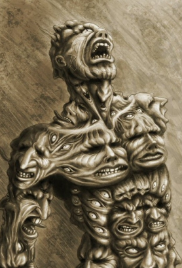 A crowd is looking in the cave and are visibly scared the audience does not know what is in the cave and what could've made the crowd so stirred up