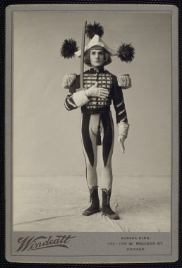 Babes in Toyland
feature
When their miserly uncle attempts to steal their inheritance, a lad and his sister partake in an unforgettable adventure.
0 Reviews | 52 pages | 1 week ago | Draft 4
Summary
This screenplay is based on the classic operetta by Victor Herbert.
Industry Reviews
Peer Reviews
Recommended for You If youth is wasted on the young, Brenda & Eddie are accelerating that process. Journey To Love Though In Search of Love, and a love-lost-but-now-found situation, Tyler's disability and Paul's unending quest for sexual gratification positions them for a respective 'give-up' predicament and lesson learning. Welcome to Martha's Vineyard in the 1970's- the guys, the girls, the shark, the fun, and the sun