 The Mob
short
Joey, a problematic senior, engages his out of control classroom in a scam.

Nominee
Draft #1
1 Reviews | 12 pages | 9 months ago | Draft 1
Summary
The Mob (temporary title?) is a feature-length script I am working on which blends both the high school and gangster genres.

For the time being, I have decided to write a rough draft of a scene I think stands on its own in order to see what people think of this concept and see how I can improve its execution.
Industry Reviews
Peer Reviews
Here were my thoughts on your script:

1. Concept - I liked the idea of there being a surprise taking place, with us the audience not knowing if it'll be a good surprise or bad one.

2. Story - I enjoyed the story for what it was here. Mt favorite part was definitely the satisfying ending that caught me by surprise. I think the only thing that could be done to make this story better is to maybe shorten it a bit instead of having one scene dra...
Recommended for You The vengeful act of Arindam and Sanjay ( Shalini's husband ) on Shalini who ransacked their lives both physically and mentally respectively and their excruciating death proves 7:12 rule of Mathew. Three crime ridden boys who have just robbed a mall go to a restaurant and plan to run off without paying, the stakes are high as they are all busted for their previous crimes if caught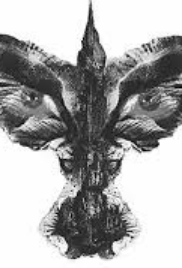 Brandon Draven returns with his older brother from the land of the dead, with the power of the crow on their side can they take down Detroit's most untamable gang?