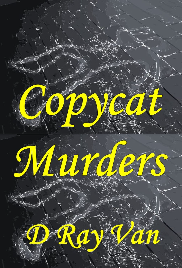 Copycat Murders
television
A serial killer greets a new Chief of Police with heinous homicides reminiscent of his wife's murder three years ago. A copycat, or has the killer resurfaced to haunt him again?
1 Reviews | 45 pages | 6 months ago | Draft 1
Summary
Fresh on the new job, a political-appointed Police Chief Duggan steps into a resentful police staff, a serial killer, and the memories of his wife's death and his mental breakdown. These new murder's MO parallels those three years ago, down to the smallest detail not released to the public. Does Chief Duggan have a copycat killer, or has the murderer resurfaced to kill young women again? Without any leads to go on, Chief Duggan and a reluctant Sergeant Reed listen to the ramblings of an older woman who claims to have visions of the murders. Reed scoffs, but her information proves valuable time after time. Duggan and Reed stakeout the next location described in the old woman's vision. They had given up and were leaving when a man abducts a woman and flees in his truck. After a long chase on country roads, the truck slows down for a hairpin turn, and the woman escapes. Reed gets the tags. After DMV runs the plate number, the owner's name shocks Reed and Duggan. They converge on the owner's house and make a gruesome discovery.
Industry Reviews
Peer Reviews
I absolutely love your short, snippet-like descriptions for characters and scenes. They're simple, to the point, and descriptive. But, at the same time, I feel the need for a bit more in describing scenery at some points. You have an odd mix of quirky, can't-be-taken-seriously dialogue juxtaposed with very serious brutal murders and overall action. It is a bit odd. I couldn't exactly pinpoint the vibe of the show.

I believe your dialogue is w...
Recommended for You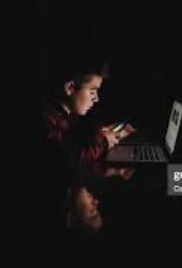 A 15 year old boy goes on a quest to cover his tracks and to fix the many wrongs he has done on the Dark Web, while living his normal teenage life.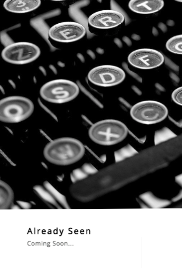 After 25 Years of Deja Vu , Doug Carlin leaves the task of stopping crime and terrorists to his youngest daughter Dion and the other offsprings at Neverland Headquarters. In a chaotic world where dangerous beings no longer hide in darkness but walk amongst the living, a special group is tasked with protecting both sides.