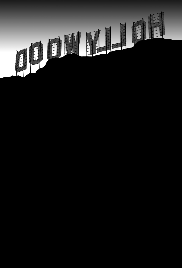 Bread and Circuses
television
When his best friend is suddenly put on the path to stardom, a writer realizes that Hollywood may be hiding some strange secrets.

Winner
Draft #2

Nominee
Draft #1
4 Reviews | 37 pages | 6 months ago | Draft 2
Summary
Eric Woods and Casey Blackburn have been best friends since college and are even trying to make it in the weird world of Hollywood together. During one of the shoots of the show they both work on, A+ list manager, Xander Blair, sets his sights on Casey and invites her and her friends out for the night, which for Eric turns out to be a night he'll never forget.
Industry Reviews
Peer Reviews
Recommended for You A tragic accident sends 15-year old Trevor to live with his gay uncle Gary—a barely-sane fetish porn producer—who, together with his eccentric life-partner Bruce, teach Trevor how to be a real man! Minimum wage employees at a failing mall try to keep up with a crazy manager, power hungry security guard, and all the strange customers in-between. Aphrodite and the Greek Gods of Olympus must stop Ares and his followers from tipping the scale from world peace to war while Aphrodite helps people from around the globe reach their goals in life so their achievements can create world peace.