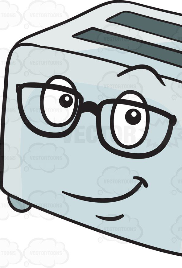 My Best Friend is a Toaster
feature
A man decides to rob a liquor store with the help of his appliances, and his best friend is a toaster

Winner
Draft #1
3 Reviews | 100 pages | 7 months ago | Draft 1
Summary
Think of the most milquetoast person you know. Got it? Good. That's Tim. Today, Tim has decided that, in order to change his life, he must rob his old work place. With the help of his friends, in case being standard household appliances, Tim will experience a rollercoaster of highs and lows and try to come out somewhat alright in the end.
Industry Reviews
Peer Reviews
Recommended for You Prepared to deal with war and economic collapse, the new President faces the one crisis he had not expected: the White House is haunted by the ghosts of ex-Presidents and only he can set them free by righting the historical wrongs they have committed. When 3 religions try to work together, all hell breaks loose. An underachieving bachelor helps his painfully shy nephew approach his high school crush.