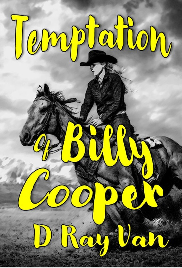 Temptation of Billy Cooper
short
An out-of-work cowboy rescues the daughter of a cattle baron from three would-be kidnappers. Maybe he would've been better off letting them recapture and ransom her.

Nominee
Draft #5
Summary
A down-on-his-luck, out-of-work cowboy, Billy Cooper, travels across the open plains toward Colorado Springs, CO, seeking work at the Bucking-R ranch. When still a day's ride out, Billy stops for rest and water at a nearby stream. He sees three horsemen chasing a woman and gaining. He aims his rifle and fires at the men. They stop and hit the ground. The woman, however, makes a beeline for Billy. He discovers the woman is the Bucking-R owner's daughter, Carrie James, and the men are kidnappers who want to hold her for ransom. Billy flesh-wounds two of the men and makes his escape with Carrie to a mountain cabin. Before long, the men pursue them. Billy has a shootout with the men and kills all three but is seriously wounded himself. When he returns to the cabin, Carrie nurses his wound. Billy finds a bottle of whiskey, and they both get drunk. While Carrie sleeps, Billy is tempted to molest her but doesn't. Carrie wakes up the next morning and discovers her shirt is unbuttoned, and her bosom is exposed. She immediately suspects Billy of violating her and reminds him that men have disappeared for minor infractions against her. He tries to explain, but Carrie remains suspicious and wants her pa and brothers to sort it out. Carrie orders Billy to escort her home. Billy imagines what will be in store for him if he takes Carrie to the ranch and decides on an alternate scenario.
Industry Reviews
Peer Reviews
Recommended for You A dying woman begs her competition to put her out of her misery. Roslyn looks back on her life while talking to her Nurse, Lauren.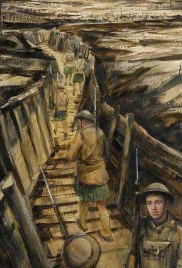 A story about the cruelty of military officials.