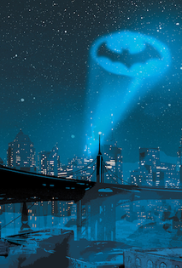 Gotham
television
The infamous city goes through a tumultuous night as both cops and criminals intertwine with one another.
1 Reviews | 65 pages | 2 years ago | Draft 1
Summary
Instead of giving you a summary of the script itself, I'm going to give some backstory. I wrote this pilot with a good friend of mine I'd say about a decade ago. Now I'm not really looking for critical feedback on it cause I haven't worked on this since, and also if I were I'd probably do a lot of things different. I like to think I grew in my storytelling.

I decided to post it here because, I don't know if you're aware, but Matt Reeves (the director of the new Batman film) and the showrunner of Boardwalk Empire are making a show that's probably going to be in the vein of this. I'm not angry or anything. We wrote this for fun and knew that we didn't have license to any of the characters. But why write something that's only going to be shelved. I'd like people, other than my friends, to see it. And this is the site to do it.

Funny enough, a day or two after we sent this out to friends for feedback, FOX announced that they were developing the show Gotham. Talk about timing haha.

But yeah, I just want to put this out there for fun. Not in any way saying I CAME UP WITH IT FIRST or anything like that. I'm happy this show is being made by competent people. If you decide to read this, I want you to enjoy.

So I'd love to hear your thoughts. feedback and scores. If you love Batman and his lore as much as I do, I like to think you'd enjoy it, but we shall see. Cheers all.
Industry Reviews
Peer Reviews
In the context of an episode for TV series this script has elements of potential. There are many structural and format issues that would need to be addressed. It is assumed that the script reader knows all about the Batman genre and spinoffs. If you don't know the genre it is difficult to identify the dynamics of the characters of influence. The writer has a lot of their own understanding of the genre and his thoughts of what the characters motiv...
Recommended for You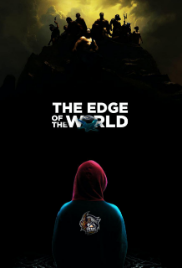 Flat Earth. Gods rule over people. However, in the course of development, society has become high-tech, similar to ours: mobile phones, cars, urban ghettos. Technology is increasingly replacing the gods. Conflict is brewing. The Police fight bizarre crimes in a surreal world where even Robocop has a drink problem. Two criminals living in the slums of London in the 1860's who can never seem to benefit from their crimes.