 A Tale of Stars and Shadows
television
Plagued by their own secrets, two unlikely companions set on a magical journey to stop mystic forces from bringing Chaos to their world.
0 Reviews | 36 pages | 1 year ago | Draft 2
Summary
This is supposed to be an animated series like Avatar: The Last Airbender and Legend of Korra. The story, world and lore grow vaster and vaster with every episode, and the real danger is yet to be explored. There are a lot of hints spread through this pilot that act as a foundation to incoming twists and turns. Everything is put where it is for a reason. The one constant theme of this story is that nothing is as it seems.
Industry Reviews
Peer Reviews
Recommended for You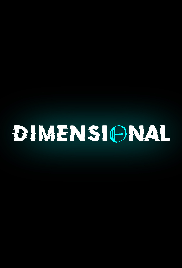 I dont know what this is A new swing is installed in the school playground and all the kids are dying to use it, turning the playground into a post-apocalyptic wasteland. An unlikely ragtag team of witches find themselves brought closer together as they gain custody of the child of one of the kingdom's most powerful and fearsome leaders.