 A Tale of Stars and Shadows
television
Plagued by their own secrets, two unlikely companions set on a magical journey to stop mystic forces from bringing Chaos to their world.
0 Reviews | 36 pages | 10 months ago | Draft 2
Summary
This is supposed to be an animated series like Avatar: The Last Airbender and Legend of Korra. The story, world and lore grow vaster and vaster with every episode, and the real danger is yet to be explored. There are a lot of hints spread through this pilot that act as a foundation to incoming twists and turns. Everything is put where it is for a reason. The one constant theme of this story is that nothing is as it seems.
Industry Reviews
Peer Reviews
Recommended for You An unlikely ragtag team of witches find themselves brought closer together as they gain custody of the child of one of the kingdom's most powerful and fearsome leaders.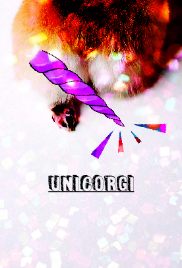 Mabel tries to cheer Dipper up by going on an adventure with Soos. Rather than going university as expected, a young man takes on the taboo job of a treasure hunter to find what and why his estranged dad left him.