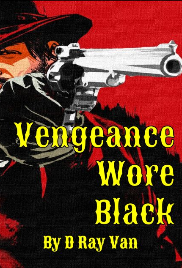 Vengeance Wore Black
feature
After cheating death several times, a gang of murderous outlaws is confident a holy relic will protect them from permanent harm, but when the Rider comes, seeking retribution, will death finally win this hand?

Winner
Draft #1
1 Reviews | 122 pages | 1 year ago | Draft 2
Summary
The Rider trails four murderers to Silver Rock City, where he confronts and kills two in a shootout at the saloon before being killed himself. An hour later, he revives and has another shootout, killing another and gravely wounding the other before he is killed again. The wounded man performs a Hopi ritual and chant with a stolen Hopi prayer stick over the bodies of his dead comrades. They revive and hightail it out of town. An hour later, the Rider revives, mounts up, and rides out, trailing them to a farm for the final showdown.
Industry Reviews
Peer Reviews
I AM SO SORRY TO INFORM THE WRITER THAT I COULD UNFORTUNATELY NOT OPEN THE PDF FILE OF THIS SCRIPT. THIS IS, THEREFORE, NOT A REVIEW. I HAD ALREADY CLAIMED IT BEFORE I FOUND OUT THAT I COULDN'T OPEN IT. THIS MAY BE EITHER BECAUSE THE SCRIPT WAS UPLOADED IN A FILE TYPE THAT IS NOT A PDF OR BECAUSE THERE IS SOME TECHNICAL PROBLEM ON MY SIDE. AGAIN, I AM VERY SORRY THAT THIS IS NOT ACTUALLY A REVIEW. THE LOGLINE AND SUMMARY I'VE ADDED TO THIS REVIEW...
This script was so well written that I read it twice! My only complaint it was too short. The vivid imagery and dialogue pulled me into the western world timepiece the movie is set in. The dusty roads, the broken shod on the horse, the reality of the people in a drought and farmsteads. You left me wondering about a few questions. How did the Father come into possession of the Shaman staff and knowing the chant for the resurrection of the dead? Ho...
Recommended for You Christmas celebration seldom comes with unexpected challenges. But through courage, Sean, Frances and others savor the bliss of the season. Adam challenging Charles Griffins unruly behavior towards his students in his Philosophy class is the reason behind Charles' discovery...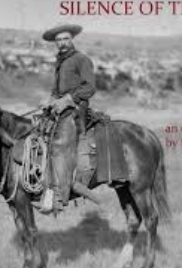 In 1834 Texas, a wealthy Mexican landholder is threatened by Anglos and he must defend his family and property from the Texas Rangers and Texas government to avoid abandoning his land.