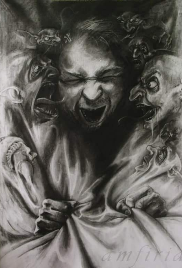 Deadlies - Arsenal of Democracy
television
In 1950s Detroit, a group of people find themselves pawns to their own demons
0 Reviews | 64 pages | 3 years ago | Draft 1
Summary
Throughout history, demons have been choosing certain people to play with in their elaborate game. The game they played in 1955 Detroit was one of their favorites.
Industry Reviews
Peer Reviews
Recommended for You Amelia and Zeek go hiking, After an avalanche, Amelia ends up having to save Zeek. Nurse Paula Porter should be happy. Good husband. Her son is soon to graduating. At 35, that's it? She wants an adventure and discovers finds the new state of Alaska is offering free land to homesteaders. She and events around her husband are about to disrupt their acceptable lives.logline Can you really escape your past?