 Shadow Alliance
television
In a chaotic world where dangerous beings no longer hide in darkness but walk amongst the living, a special group is tasked with protecting both sides.
0 Reviews | 7 pages | 1 year ago | Draft 4
Summary
Vrish Paramar is a member of a group known as the shadow Alliance, of the city The Underbelly. Vrish must deal with loss and contend with a need to protect the unwanted beings and the humans.




In the Alliance is Gus, an old crumugen but a good guy, driver and guy in the know Arlo, Evelyn (Eve) a badass fighter, the tech wiz Ezra, the duo at home base Jason and Fatin, a new mysterious member in the form of Colby Rangel, and SA director Helena Warfeild
Industry Reviews
Peer Reviews
Recommended for You A father and daughter battle the living dead in a post-apocalyptic wasteland.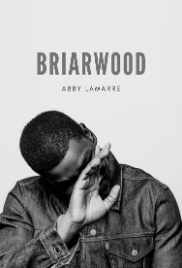 When an orphan travels to a gothic Texas town to reconnect with his familial roots, he unintentionally reignites a century long battle between witches and their hunters. For the creator of Androids, time can change a lot when you're not around. Can Jonas continue to lead innovation? Can Aurora become the crowning achievement of that innovaction?