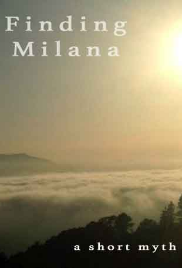 Finding Milana
Short
How Far Will a Father Go For His Daughter's Soul?
Rating is only available to members
Sci-Fi/Fantasy | 2 Reviews | 13 pages | 1 year ago | Draft 2
Summary
Grief-stricken from the loss of his daughter Milana, Doug takes his own life and finds himself stuck in purgatory. With the help of a life-sized version of his daughter's favorite UglyDoll, Doug travels through all realms of the afterlife in search of his daughter's soul.
Reviews
- Is the Concept strong/original?
It's high concept enough to draw you in.

- Does the logline/first ten pages draw the reader?
Since this is a short and only 13 pages I'll say that the first 2 pages set the stage for things to come. My only critique comes from a bulky action line that opened up the script -- it felt a little boring, but was robust with necessary info.

- Are scenes well-written?
For the most part it was well written. Ag...
This is a really cool concept, but to be fair, it does have its cliches, specifically the "parent doing anything to save their child" cliche. The first few pages really dragged me in. You cut right to the action from line one, which I really enjoyed. The scenes flowed nicely, and I didn't find myself having to backtrack to figure out what was going on. The use of somewhat minimal dialogue is a nice touch, it really keeps the focus on the action,...